We live in a world broken in so many ways and at so many levels. Yet, wherever I go I find people who want better. I talk to fellow seniors and feel their HOPE for a new tomorrow. I hear and read about established professionals and families who are engaged in activities that will help turn things around. I hear the sincerity of young adults who understand that CHANGE – significant change – must come soon.
Just as there are many who dig in and watch the world go by, there are just as many – maybe more – who, on some level, recognize the need to be pro-active. It is this second group I am reaching out to. In some way and at some level each person who expresses that HOPE or engages in problem-solving efforts needs to see concrete results. This may offer the way.
At my age, long retired from a stimulating career, I may be limited by a formidable list of doctor appointments. Maybe I move at a slower pace. But, that should not stop me from taking an active interest in what's going on around me. Do I fully understand the extent and impact of global warming? Do I realize the nature and amount of waste in today's society? What do I know about poverty, obstacles to education, or the future of our children's children? Answers come in other questions. Have I passed over or breezed through articles that educate? Am I, by my actions or lack of action, leaving this messy world for my children's children to clean up? Certainly I can at least become better informed.
Many in the midst of their careers take on active roles in their community. Many remain informed of the world's current condition. Some are also in a position to become involved in change. One significant problem, as I see it, is that attempts to make change often ends up in what I call, "Silos of Effort".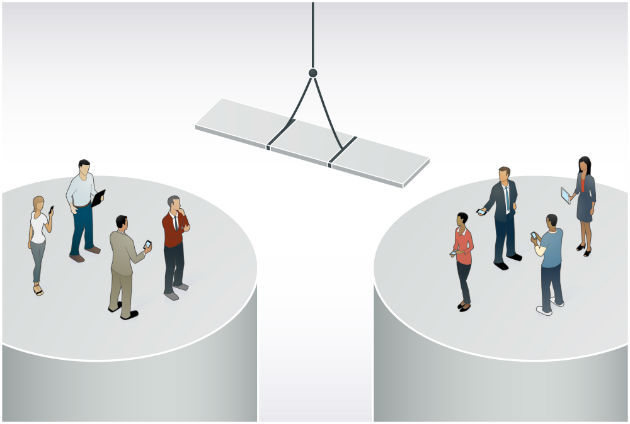 This is neither a new term nor a new problem. Silos have been around forever. One group works on this part of a problem. Another group works on that part. Somehow the problem remains unresolved.
I've come to realize that our younger adults GET IT. All the issues, all the problems are and will affect them and their loved ones. They have a personal interest in finding solutions.
This all speaks to the need for systemic problem-solving – a difficult process to accomplish. To be successful it requires teamwork, trust and true listening. It may mean giving up personal preferences in order to find a solution that works for the greater good. For me, the salient word is TRUST and trust is never found easily.
Professionals, entrepreneurs, social workers, workers in all kinds of employment have, from time to time, learned or participated in team building exercises. But, were they successful? Was enough trust found and shared? For leaders who are on the lookout for systemic solutions that bridge the fine work produced in each of those "Silos of Effort", I urge you to watch the video, Leading in Times of Disruption. [https://www.edx.org/course/ulab-leading-change-in-times-of-disruption] The process Otto speaks about is proven, the training is personally edifying, and there is greater potential for success for a team searching for systemic change.
I took the course and joined a u.Lab team. If you or someone you know is frustrated by roadblocks to your sincere efforts to make a difference, then this may be for you. In the words of Mahatma Gandhi, "Be the change that you wish to see in the world."